Hello, and welcome to The Healthy Apron!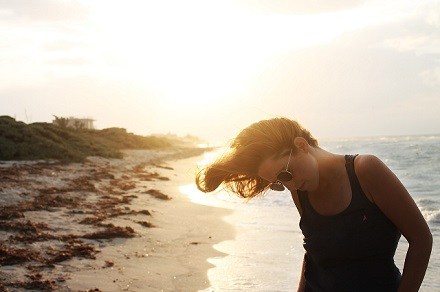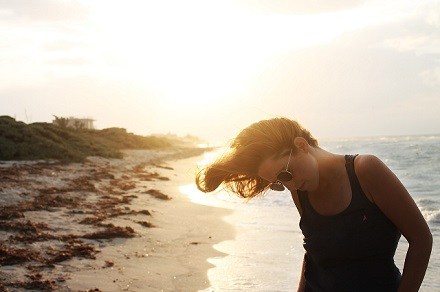 My name is Erin Brunek, and I'm a recipe developer, writer and fitness aficionado over a decade.
I make a lot of friends at the gym, I love nature, delicious food and enjoy spending time with my family.
Also, I am a writer at this website and hou.hr.
Why?
As a former line cook with interest in cooking and health I wanted to create a place that provides reliable, accurate, up-to-date information with a realistic approach to health, nutrition, fitness, well-being and above all…FOOD!
A lot of websites just give basic information and don't provide much depth.
Our easy-to-read articles cover a variety of health topics. Most of them are based on strict research credentials and only link to reputable media sites, .gov sites, academic research institutions and, medically peer reviewed studies.
Due to our commitment to accuracy and depth, we are proud to be featured on:
Featured On
---
Our Commitment: Values and Principles Guiding The Healthy Apron
---
Mission
To empower individuals with accurate, up-to-date, and comprehensive information on health, nutrition, and well-being. We believe that informed choices lead to healthier lives. Our mission is rooted in the idea that knowledge is power, and everyone deserves access to reliable health information.
Vision
To be a leading online resource for health and nutrition, recognized for our commitment to quality, research, and the betterment of our readers' lives. We envision a world where everyone can make health decisions with confidence. Through our platform, we aim to bridge the gap between complex health concepts and everyday understanding.
Goals
Providing meticulously researched and well-written articles. Foster a community where readers can share experiences and learn from one another. Continuously update our content to reflect the latest scientific findings and health trends. We aim to be the go-to source for all health and nutrition queries. By setting clear goals, we ensure our content remains focused and beneficial to our readers.
Transparency
We believe in being open about our processes. All our articles undergo rigorous fact-checking and are based on reputable sources. We also disclose affiliations and partnerships that might influence our content. Our readers' trust is paramount, and we uphold it by being transparent in all our operations and collaborations.
Expertise
Our team comprises professionals with diverse backgrounds in health, nutrition, research, and culinary arts. This ensures that our content is both scientifically accurate and practically applicable. With a blend of academic knowledge and real-world experience, we bring a unique perspective to health and nutrition topics.
Diversity
We celebrate diversity in our team and our readership. Our content is inclusive, catering to the varied needs and backgrounds of our global audience. We believe that diverse voices lead to richer content, and we are committed to representing and respecting all perspectives.
Fact-Checking
Accuracy is paramount. Every article is reviewed by experts in the relevant field and cross-referenced with scientific journals, .gov sites, and reputable media outlets. We understand the responsibility that comes with providing health information, and we ensure every fact is double-checked.
Editorial Policy
Our editorial team operates independently, ensuring that our content is free from external influences. While we may collaborate with experts and institutions, our primary commitment is to our readers. We maintain a strict separation between our editorial content and any sponsored content or advertisements.
---
Connect With Us
Join our growing community and stay updated:
Engage with us on our social platforms, share your thoughts, and be a part of our vibrant community.
---
The Team
Our team is consisted of highly experienced and knowledgeable writers. They diligently work to tackle each project with precision, skill and in-depth research.
Helen Fadden - A Specialist Editor
With a strong background in health research, Helen Fadden serves as the Specialist Editor at The Healthy Apron. Her dedication to factual accuracy and in-depth analysis has positioned her as a trusted voice in the health and wellness community. Beyond her editorial role, Helen is an avid runner, frequently participating in half marathons, showcasing her commitment to a healthy lifestyle.
Erin Brunek - An Expert in Cooking
Boasting a rich background in the culinary arts, Erin Brunek is a distinguished writer and contributor to The Healthy Apron. With her hands-on experience as a former line cook combined with her deep knowledge of nutrition, Erin has established herself as our resident "Kitchen Expert". Her passion extends beyond the kitchen; she's an avid reader, constantly immersing herself in the latest health and nutrition research to ensure her advice is grounded in science.
Kimberly Martin BA (Hon) MSc Ph.D. MICR - Contributing Writer
With 20 years' experience in both laboratory and clinical science, Kimberly was also Greater London Regional Director for the Campaign for Real Ale.
Dr. Brent Wells - Contributing Writer
Dr. Brent Wells is a graduate of the University of Nevada where he earned his bachelor of science degree before moving on to complete his doctorate from Western States Chiropractic College.
He founded Better Health Chiropractic in Anchorage. He became passionate about being in the chiropractic field after his own experiences with hurried, unprofessional healthcare providers.
The goal for Dr. Wells is to treat his patients with care and compassion while providing them with a better quality of life through his professional treatment.
What Our Community Says About Us
---
"
---
"The Healthy Apron has been my go-to for reliable health and nutrition information. Their commitment to research-backed content is evident in every article. It's refreshing to see a platform that truly values the importance of accurate and comprehensive health information."
---
"
---
"As a fitness trainer, I often recommend The Healthy Apron to my clients. Their articles are not only informative but also easy to understand. The blend of scientific accuracy with practical advice is just perfect."
---
James L.,
/ Fitness Trainer
"
---
"The Healthy Apron's dedication to fact-checking and referencing reputable sources has been a great help in my studies. It's a platform I trust, and I often cite their articles in my work."
---
"
---
"I've been following Erin's recipes and advice for over a year now. Her expertise in cooking, combined with a deep understanding of nutrition, has transformed my kitchen habits. The Healthy Apron is a treasure trove for anyone passionate about food and well-being."
---
"
---
"I've been on a health journey for the past few years, and The Healthy Apron has been a constant companion. Their diverse team of experts brings a holistic view of health, which I haven't found on other platforms."
---
Linda F.,
/ Health Enthusiast
"
---
"In the world of online health information, The Healthy Apron stands out for its integrity and commitment to transparency. Their articles are meticulously researched, making it a trusted resource for professionals like me."
---
---
Important Note
While we strive to provide accurate and up-to-date information, we are not medical professionals. Always consult with your primary health care provider before making any health-related decisions.
Nothing on www.thehealthyapron.com or associated content should be considered as medical advice.
The views expressed on thehealthyapron.com have not been reviewed or endorsed by the FDA or any other private or public entity. The Healthy Apron is an independent, privately run business separate from any other organization.
---
We encourage you to read:
Feedback & Suggestions
Your feedback is important to us. We look forward to hearing from you! We continuously strive to improve, and your insights play a crucial role in our growth.If you have any questions please send us an email.
We hope you enjoy your visit, please do come again soon!